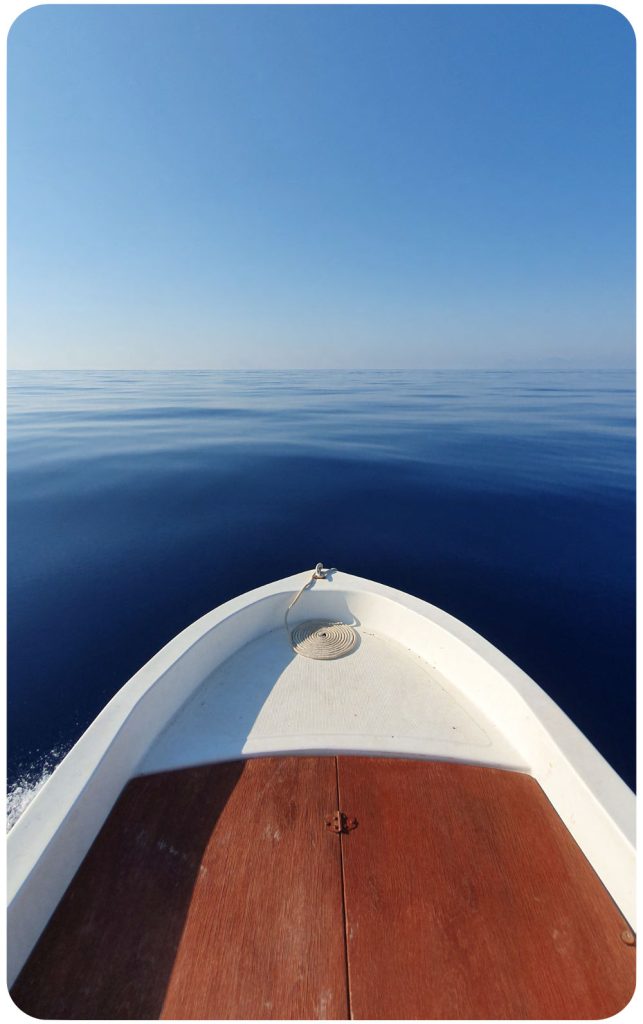 We are a dream that comes from afar, when Roberto – our captain – at the age of four, used to go fishing in the seas of Sicily with his father and his paternal uncle.
That place is where he took his first steps, where he became familiar with the sea and learned to respect it. At the age of 15, his first boat arrived, a 3.70 m long spear. and soon realized that sailing the sea with his boat, it was not just going fishing, but meant freedom and lightheartedness.
When he put his spear in glide with the engine at full revs and it barely touched the water, he had the feeling of flying. Often the dolphins accompanied his return to port and he was impressed by indescribable emotions, of the kind that you can't understand if you don't try on your own skin.
Roberto grows up away from the sea, and over time he realized that fire was growing inside him more and more. He spent his days daydreaming about those emotions he only felt on his boat.
He decided to search for those experiences and sensations by living for three years in contact with the ocean, in the North of Spain. 
In Spain he learned to know and respect the ocean and, in the absence of a boat, he began to sail the ocean waters on a surfboard, consolidating more and more his nature: salt water flows through his veins.
Time passed and as he grew up he realized that it was time to make a dream come true.
And this dream has finally come true!
This story is to explain to you that Alamar is a lifestyle! It is a way of living the sea, of respecting it, of experiencing the beauty that our beautiful territory offers us.