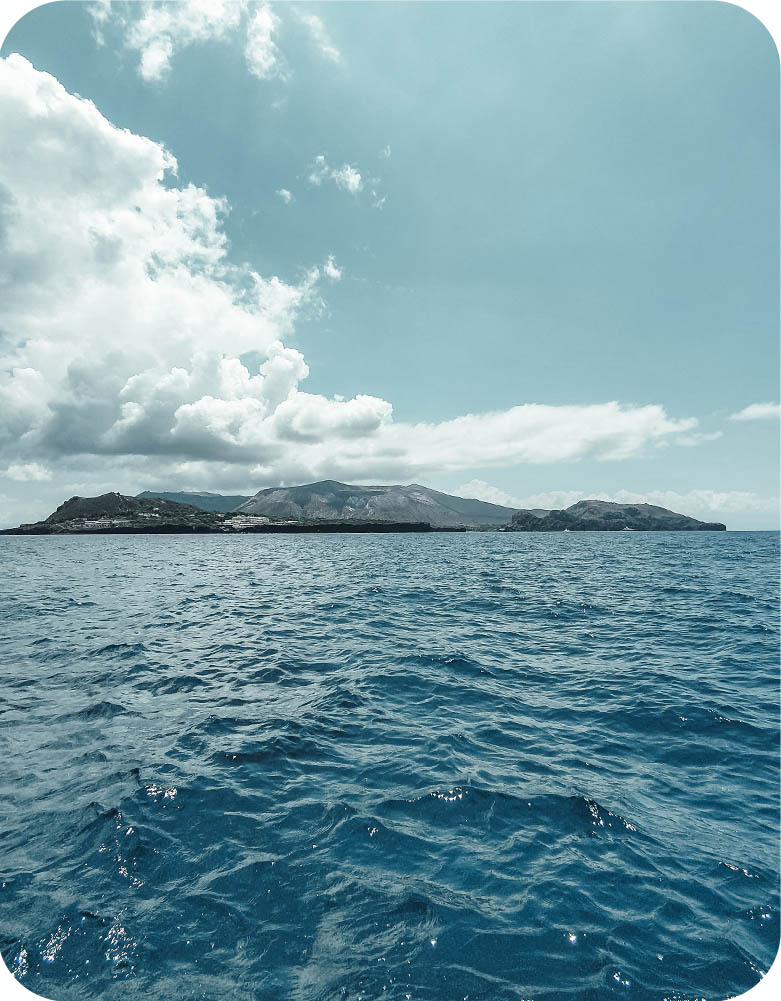 UNESCO heritage
Millennia of history combined with incessant volcanic activity and unique passages have made the Aeolian archipelago a world heritage site.
Precisely for this reason, in 2000 the Aeolian Islands were the first Italian site to be included in the UNESCO World Heritage list, not only for their natural beauty, but also and above all for their morphology, which has been shaped over the millennia by the presence of volcanoes and their activity.
In fact, the morphology of these islands represents a historical model in the evolution of studies of volcanology worldwide. Studied since the 18th century, the Aeolian Islands have provided volcanology with two types of eruption (volcanic and strombolian) and have been a great source of study by geologists for more than 200 years.
Sparsely populated although visited by large numbers of tourists each year, the Aeolian Islands also have great natural value both on land and at sea. Although the typical Mediterranean vegetation has been altered over time by human intervention, wonderful animal and plant species are still present, so much so that the islands (except for Lipari) have been, completely or partially, identified as nature reserves.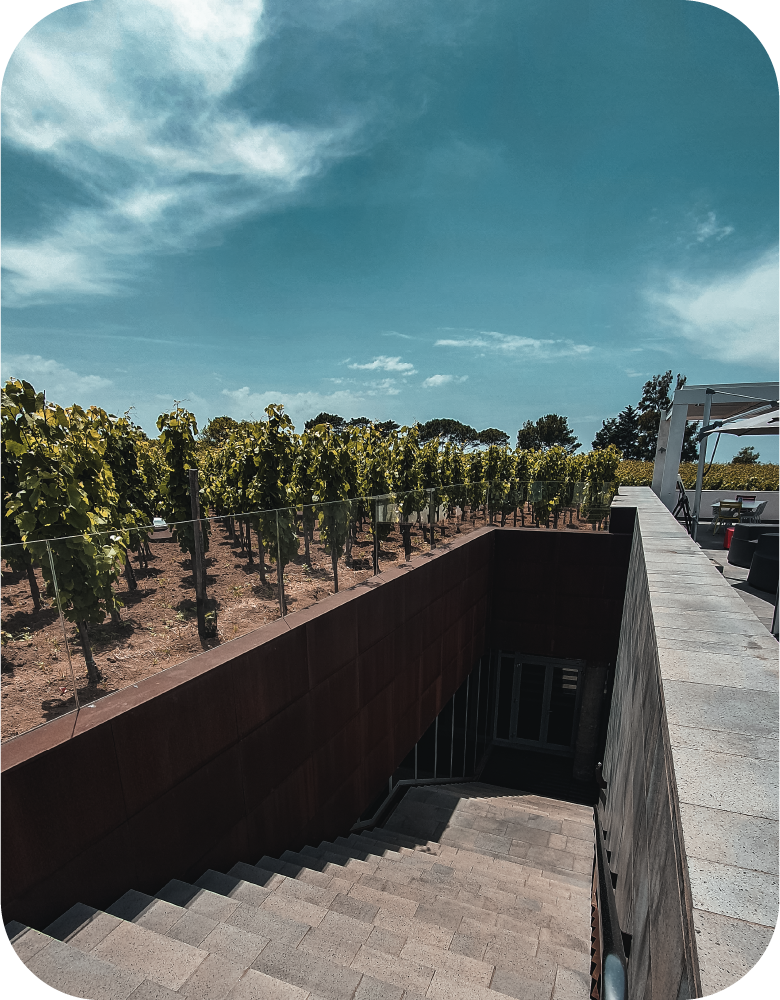 Wine and Food tours
We organize visits to the best wineries of the Aeolian Islands, such as:  Tenuta di Castellaro Lipari and Cantina Fenech Malfa and we bring you to taste the authentic Sicilian flavors at the renowned Ristorante da Alfredo in Lingua and Pescheria da Marco in Lipari.
Tenuta di Castellaro:
Tenuta di Castellaro, the place you don't expect to find on Lipari Island.
Arriving at the estate's gates feels like entering a new world, where traditional Aeolian buildings leave room for modern, square structures with green technologies to leave you speechless.
Immediately you are enchanted by the breathtaking view of the Altopiano di Castellaro and by the meticulous care of the vineyards and the surrounding land, where the vines are still cultivated by hand.
Tenuta di Castellaro came to life from a morning walk in the Altopiano di Castellaro in summer 2005, from which an ambitious project, still in an evolutionary phase.
Find out more on tenutadicastellaro.it
Cantina Fenech:
mid the bright colors of the fruitful Salina (the deep green of the lush vegetation, the deep blue of the sea and the clear blue of the sky) and the genuine and sincere flavors of its ancient traditions, the centuries-old experience of this winery, which Francesco Fenech inherited from his ancestors, winemakers for more than two centuries, is born and matures.
Strengthened by its unique relationship with an unspoiled nature, it becomes a messenger of the history that connects the man to his ancestors through the unique taste of its products.
Find out more on fenech.it
Ristorante da Alfredo in Lingua, Salina:
You can't say you've been to Salina, without having eaten "at Alfredo's" and without having tried the cunzato bread or his incredible granitas that taste like the fruit of the old days.
Entering Alfredo's you are immediately welcomed by tradition and passion for typical Aeolian cuisine, where excellent ingredients are the key to everything.
Then why not … you can be fascinated by the stories of Alfredo born and raised right in Salina, who has managed, to create an international reputation for himself.
Find out more on Facebook: Alfredo Salina
Pescheria da Marco in Lipari:
If you want to savor the flavors of the old days, Marco's Pescheria in Marina Corta on Lipari is the place to go.
There you can buy excellent preserves of Aeolian Tuna or Lampuga made according to ancient island traditions. As well as many kinds of fresh fish, including the highly prized Aeolian pot shrimp.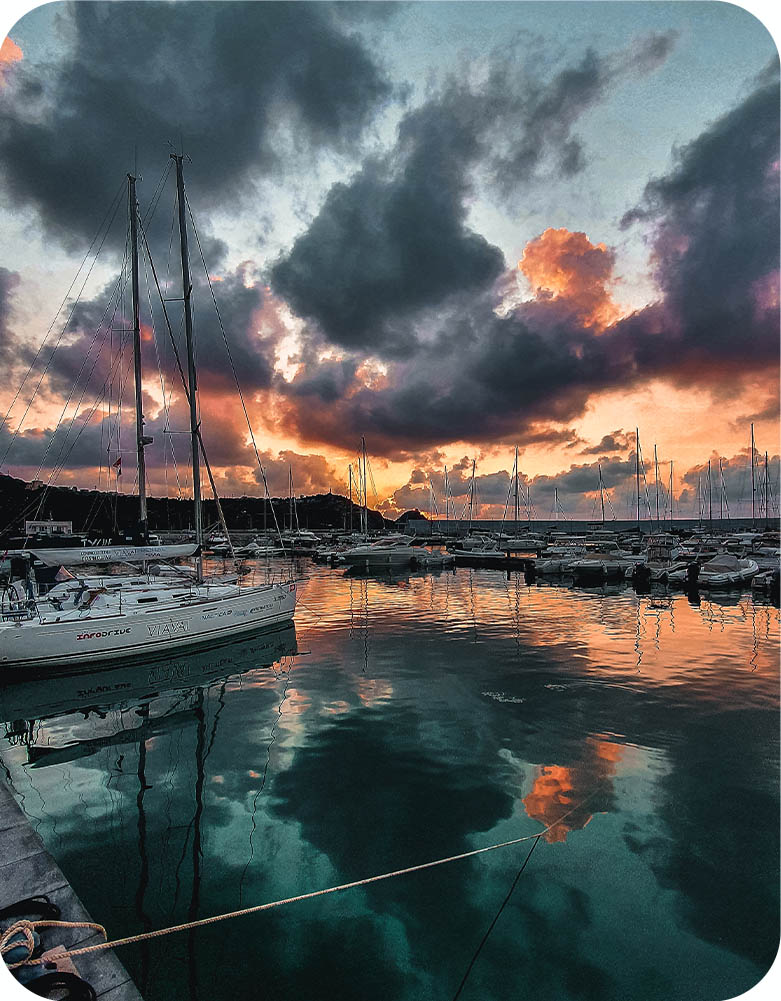 Aperitifs at sunset
Alamar gives you the opportunity to organize a sunset aperitif.
We are 360° open to the possibility of personalizing such a beautiful moment as the aperitif, offering you the possibility to choose how and where to do it and to enjoy the beautiful sunsets that our coastline or the Aeolian islands give us.
But it doesn't stop there!
You can bring food and drinks from home, or be spoiled and leave it to us to organize an aperitif with the best local food and wine products from both sea and land.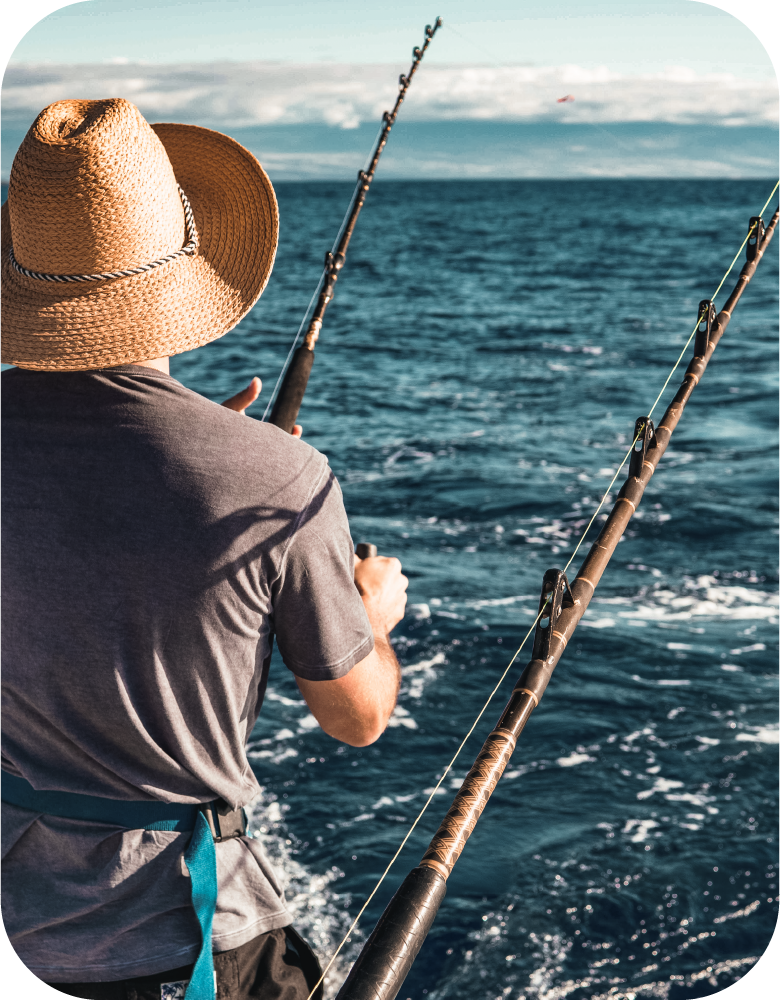 Fishing excursions
If your passion is fishing, this is the place for you! At Alamar, we offer you the opportunity to organize tailor-made fishing trips in the fascinating Aeolian scenery or in the Sicilian coastline.
Don't have the equipment? No problem, we'll bring it all….
You'll just have to think about who to share this fantastic fun-filled day with!
You will have the opportunity to fish for Combs, very small sand fish found in the shallow waters of the Sicilian coast. The white meat of this fish is highly prized, so much so that it reaches a price of 30 euros per kg.
For the more enthusiastic and experienced there is the possibility of fishing inchiku, light jigg or slow pitch trying to catch the big predators of our seas.
Or relax during a coastal trolling trip trying to find the lampugas that populate our sea, or try to catch some infamous Squid, a mollusk of the squid family but with a decidedly more intense flavor.
Squid fishing since its origins has been done at night and preferably without a moon. Modern technologies and the arrival of rods with electric reels, however, have made it possible to practice this type of fishing during the day as well, going after these voracious predators in the depths of our seas.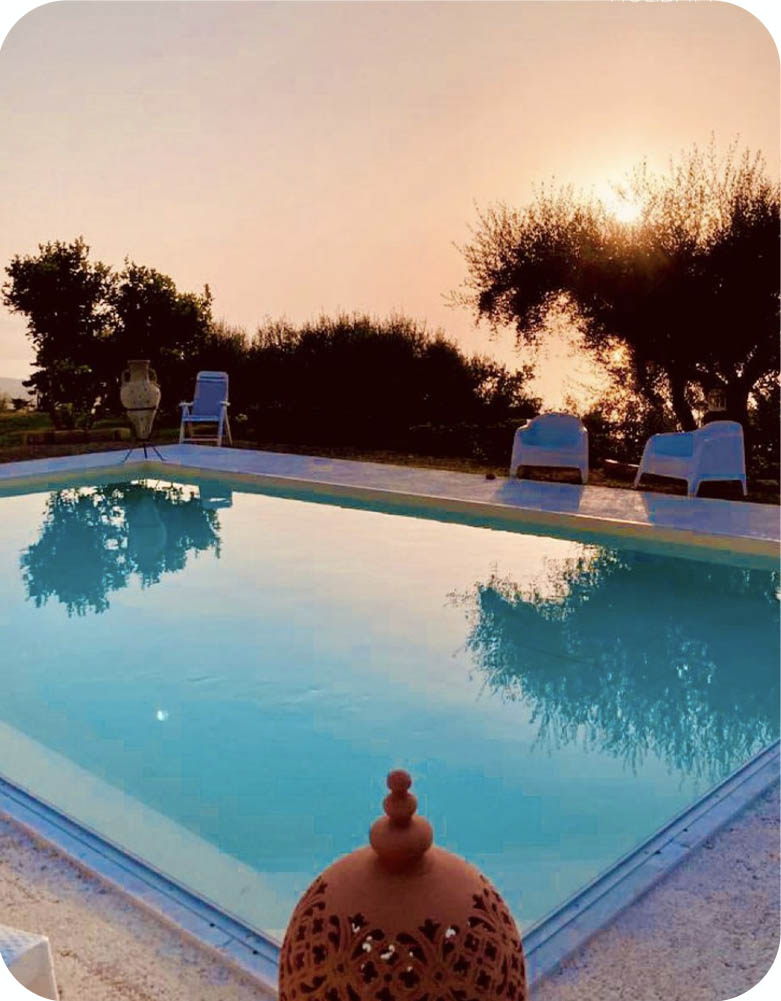 For your stay
Alamar recommends some vacation homes to stay in to make your experience even more special!
Villa Avilau:
Casa Avilau, is a beautiful villa in Capo d'Orlando, situated on a hill surrounded by lemon, orange and olive trees 4 km from the sea and the beaches of Capo d'Orlando. A perfect place for a vacation of relax, luxury and tranquility
Discover the Villa on Instagram: @villa_avilau
Villa Laura Capo d'Orlando:
Villa Laura, is a beautiful villa with swimming pool in Capo d'Orlando, located on a hill surrounded by lemon, orange and olive trees four kilometers from the sea and the beaches of Capo d'Orlando. The place gives, a great view of Capo d'Orlando and the Aeolian Islands; a perfect place to spend a luxury vacation in complete relaxation.
Discover the Villa on Instagram: @villa_laura_cdo
Villa Tullio:
Villa Tullio, is a beautiful villa with pool in Capo d'Orlando, located on a hill surrounded by lemon, orange and olive trees 4 km from the sea and the beaches of Capo d'Orlando. With tennis court and private swimming pool for a vacation of relaxation, luxury and for those who want, even a bit of sport.
Discover the Villa on the website: holyday4stars.com
Viemme Holiday:
Viemme, is a project that was born with the intention of proposing new and refined facilities capable of satisfying the tastes of all types of customers, from families thinking of comfortable and cozy accommodations with large outdoor spaces in total safety for the little ones, to groups by offering apartments a few steps from the sea, from the heart of the historic city center. It is also ideal for couples by offering intimate stays in the beautiful Tyrrhenian setting.
Find out on Instagram: @viemme_holiday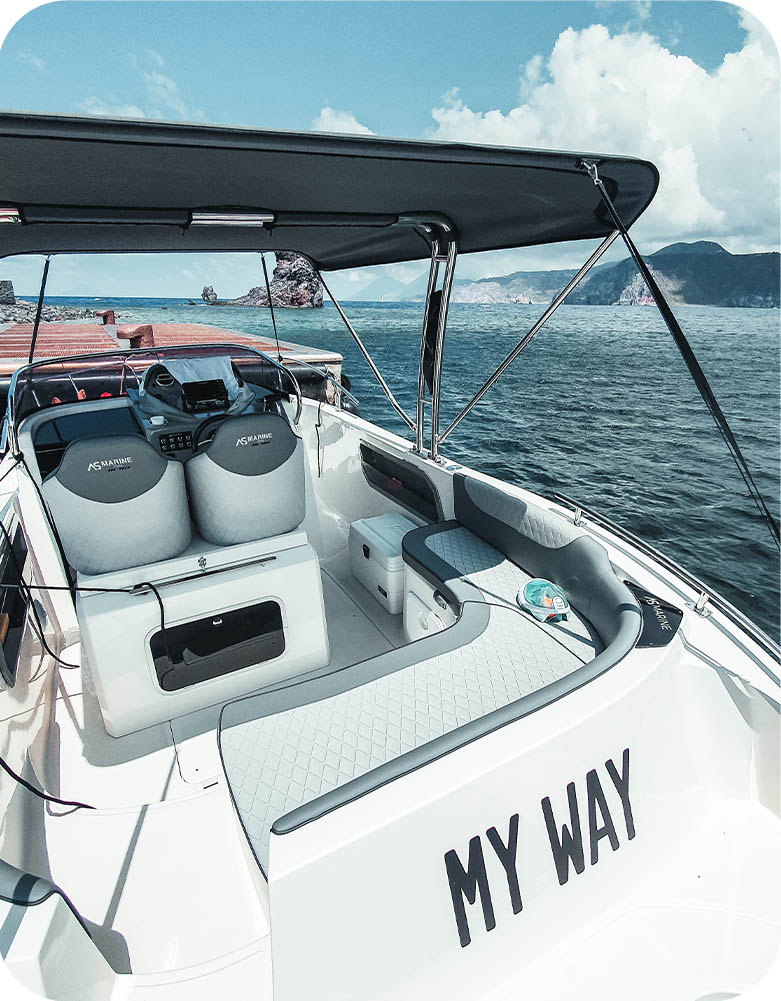 Taxi boat & private services
Are you coming from a long plane trip and don't want to reach your beloved island by ferry or motorboat? We'll take you!!!
We at Alamar offer you the opportunity to reach your favorite tourist resort with an exclusive taxiboat service!
You will have at your complete disposal an 8 mt boat where fresh welcome drinks will be waiting for you and where you can relax during the journey, enjoying the view that our sea gives us and why not… maybe with a bit of luck you will arrive at your destination accompanied by the dolphins that populate our waters.
We'll take care of loading your luggage, you'll just have to enjoy the transfer!
We leave from the port of Capo D'Orlando and take you wherever you want!
What are you waiting for?